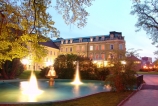 Beethoven
The Beethoven hotel is part of the historic city center. It was created due to the architectural connection of the original resort houses. Swimming...
Cisarske Lazne
The imposing building of the Imperial Hotel is located in the resort center of the city. This building is one of the oldest buildings in Teplice. The...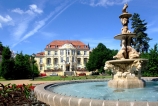 Kamenne Lazne
The building itself was built in the New Baroque style in 1911. It was reconstructed several times. The last reconstruction took place in 1998. The...
---