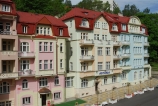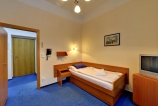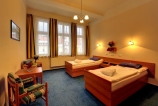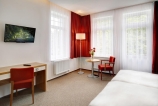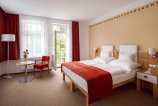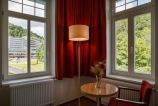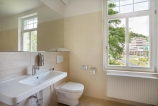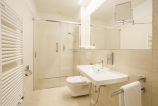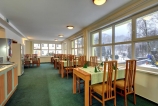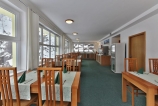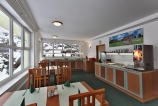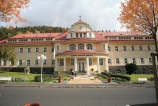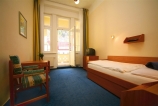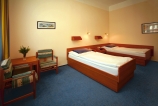 ---
Description
Hotel Astoria is located in the center of the spa town of Jachymov. Modern look building acquired during the reconstruction in 2002. Opposite the hotel Astoria a few years ago there was a therapeutic aqua center Agricola. There is also a reception, where on arrival are registered clients of the hotel Astoria. Procedures for clients of the hotel Astoria also get a medical aqua center Agricola.
---
Address
T.G. Masaryka 386, Jachymov
---
Location
Located in the heart of the resort.
---
Cuisine
Breakfast: 07: 30-09: 45
Lunch: 13: 00-13: 45
Dinner: 17: 30-19: 45
Breakfasts, lunches and dinners are served buffet style in the restaurant Astoria.
Large selection of salads.
Restaurant: European cuisine , diet food.
It is possible to order a lunch packet.
Drinks for lunch and dinner extra.
You can order breakfast, lunch or dinner in your room (additional fees apply).
The lobby bar of the hotel clients can enjoy the hotel Curie. The lobby bar is open 12:00-22:00.
---
Rooms Fund
Hotel Astoria 56 rooms:
SGL I. (7): single room, room size 18-28 m2.
DBL I. (48): double room, room size 20-40 m2.
Some rooms with balcony.

All rooms have en-suite bathroom with shower, toilet, direct dial telephone, refrigerator, satellite TV, smoke detectors. Bathrobes can borrow at the reception at an additional cost.
Dryer can use to borrow at the reception.

In order to use the hotel can provide an ironing board and iron.

Upon request, a cot is available.

A safe, customers can take advantage of the hotel reception Curie.

The rooms clients are provided: soap, shower gel , shampoo.

Twin beds are not possible.

Connect rooms are not possible.

Extra bed is available in double rooms.
The hotel has no rooms for disabled persons.

Pets are not allowed.

Room service: daily.

Linen change: once a week.

Towels are changed daily.
Check-in: from 14:00. Check-out: until 11:00.
---
Infrastructure
Restaurant. Hotel guests can Astopriya fitness, bar, wellness, solarium and other services at the Curie point (see. Info section of the hotel Curie Infrastructure)
---
Medical base
Therapeutic aqua center Agricola.
---
---
Treatment
The cost of comprehensive treatment includes initial and final medical examination, laboratory tests. provides round the clock medical care and provides a comprehensive list of medical services and treatments, which are the basis of radon baths. Treatment is available daily: Monday to Friday from 7:00 to 15:00, Saturday from 7:00 to 12:00, Sunday - closed. In a comprehensive treatment program includes 25 treatments per week. In the treatment does not accept children under 18 years.
---