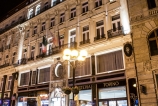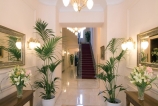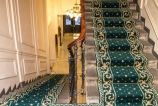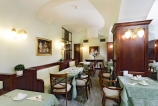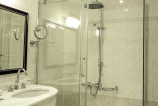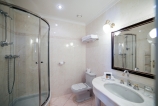 ---
Description
4 Star Hotel Liberty is located in Prague historical center, on a pedestrian area near the famous Wenceslas Square. Luxury Hotel Liberty came to its existence as a result of a careful and sophisticated reconstruction of a Art Nouveau palace built in the year 1894. Try yourself the accommodation at luxury Hotel Liberty in Prague city centre and we will make your stay unforgettable. 32 luxury hotel rooms and suites. Some hotel rooms offer a balcony or terrace, hotel suites are laid out on two levels and guests at the hotel can enjoy a charming view of the Prague Castle. Luxury Hotel Liberty is a cosy and intimate hotel in central which has all that a demanding guest might need. Modern Wellness Centre is located in the basement of the hotel. Guests can also relax in the hotel´s open terrace. On the ground floor you will find the excellent Caffetteria Liberty, designed in the same pleasant and elegant style. The well-trained staff will do their best to make your stay comfortable.
---
---
Location
Direct in the city centre on the Wenceslas Square.
---
Cuisine
Buffet breakfast. Restaurant Torino with summer terrace
---
Rooms Fund
32 luxury NON-SMOKING hotel rooms and suites. 3 types of hotel rooms, which are unusual in terms of spatial disposition. Hotel Liberty´s rooms are equipped with state-of-the-Art 4 star standard facilities, fully air-conditioned and have lavishly equipped bathrooms.Some of Deluxe rooms also offer seating on a small terrace. The three Executive suites boost split-level accommodation with a comfortable bedroom. They are suitable as excellent Family Rooms as well.Nespresso coffee machines in all the rooms.
---
Infrastructure
Restaurant, concierge services, Wi-Fi, business room in the hotel lobby, parking
---
Site
https://www.hotelliberty.cz/
---