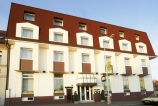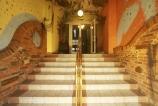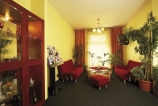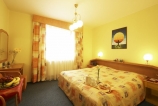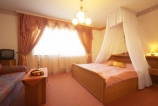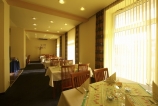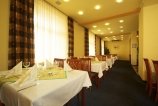 ---
Description
Hotel Henrietta is located in a quiet area in the Praga 8, 200 meters from the Kobylisy metro station, Prague's Old Town can be reached in 10 minutes by metro. For a convenient stay the hotel guests can choose single, double or triple room. Double rooms are available with 1 large bed and 2 single beds. Al rooms are equipped with satellite TV, telephone, internet access, some have a spa bath, other a shower. Next to the hotel they will find an outdoor swimming pool. Guests can go to the old part of Prague with many architectural monuments.
---
---
Location
The hotel is located in a quiet area, close to Kobylisy metro.
---
Cuisine
Buffet breakfast serves delicious pastries, hot tea and coffee, bacon and eggs, different kinds of meat and vegetable cuts.
---
Rooms Fund
The hotel has 32 rooms, each equipped with a TV, telephone, Wi-Fi internet.
---
Infrastructure
Hotel has Wi-Fi in the lobby, safe deposit boxes at reception, lift, luggage storage, underground garage, restaurant
---
Site
https://www.henrietta.cz/
---