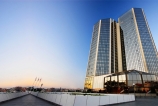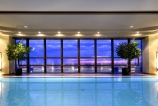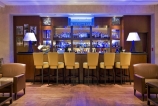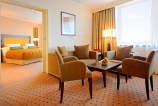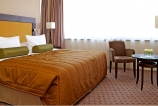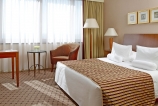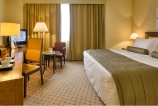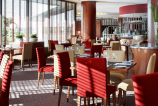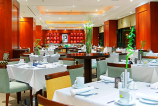 ---
Description
Corinthia Prague Hotel offers the perfect setting for business visitors and tourists. Three separate floors with an executive and business lounge offers business visitors exceptionally high level of comfort and impeccable service. Spacious meeting rooms, fully equipped conference complex and a business center provide excellent conditions for any corporate event. A variety of first-class room will impress You - superior, deluxe and club - decorated and furnished to the highest standards. The award winning international restaurants, including the informal bistro and elite restaurant on the roof of a hotel, serve wonderful international cuisine. ATTENTION! The hotel takes a deposit on arrival.
---
---
Location
hotel is two metro stations far from the city center and three minutes walk from Vysehrad - the oldest castle in the city. Metro station is in front of a hotel
---
Cuisine
Buffet Breakfast. The Grill restaurant specializes in a variety of meat and fish cooked on the grill with the aroma of homemade barbecue. Rickshaw restaurant offers a wide variety of South Asian specialties from China, Indonesia, Philippines, Malaysia and Singapore in an Oriental atmosphere. Lets Eat- main restaurant for buffet breakfast with a stylish and relaxed atmosphere. Bar Blue Note represents a lively atmosphere where you can enjoy an aperitif, a cocktail and enjoy the excellent quality cigar or a whiskey from the unique collection. Cafe Praha offers fresh roasted coffee, flavored tea, hot chocolate and a selection of homemade desserts, cakes and pastries from the awarded chef Vladimir Krofta.
---
Rooms Fund
The hotel has 539 rooms which are equipped with minibar, tea and coffee machine, safe, radio and LCD TV with an interactive setting the alarm, access to 25 satellite television channels and 40 movie channels in digital quality. Access to the wired and wireless internet connection.
---
Infrastructure
Wireless internet access in common areas, a secure garage with a car wash, a hair salon, beauty salon, gift shop, equipped with the latest technology conference center with audio visual presentation and conference equipment, Apollo Day Spa, 26th floor swimming pool with panoramic city views, on-site casino.
---
Site
https://www.corinthia.com/
---