Best Western Meteor Plaza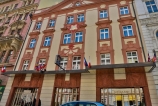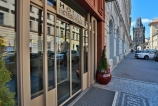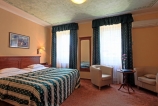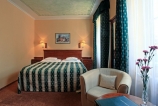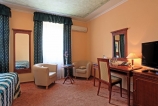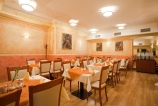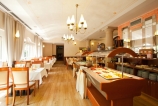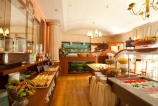 ---
Description
The Meteor Plaza belongs to the global network Best Western hotels. Meteor Plaza is located in a historic building of the XIV century. Hotel offers a restaurant, wine cellar, summer terrace, lobby bar, fitness center, a small conference room, underground parking. Free wireless internet connection is possible in the hotel areas and in the rooms. The very first information of this charming hotel belongs to the year 1307. Originally the house was called "White Lion" and was known as a haven for travelers who were on the road to Prague and stayed in front of the Powder tower, closing at sunset.
---
---
Location
The hotel is located in Hybernská Street on the border of the Old and the New Town. Prague's famous sights like Hibernia Palace, Municipal House - an Art Deco treasure, houses and palaces of the Old Town or the famous Powder Tower are a 2 minute walk away. The Powder Tower is the gateway to the main tourist route of Prague (formerly known as the Royal Road) leading through the Old Town, Old Town Square, Charles Bridge and Lesser Town to the Prague Castle. You can also walk to Wenceslas and Old Town Squares or the Jewish Quarte.
---
Cuisine
Buffet breakfast. Choose from the large variety of cereals, fresh fruit, homemade cakes, danish pastries, cold cuts and warm breakfast dishes.
---
Rooms Fund
89 rooms (categories Standard and Superior). All rooms are fully equipped with bath or shower, hairdryer, telephone, safe, paid satellite TV, free Wi-Fi and tea / coffee.
---
Infrastructure
Hotel offers jacuzzi, sauna, conference hall, parking, babysitting services.
---
Site
https://www.hotel-meteor.cz/en/
---