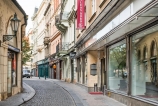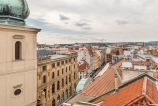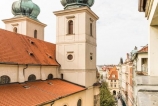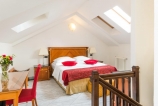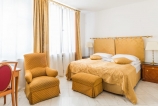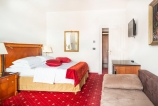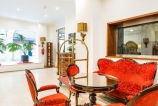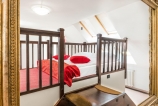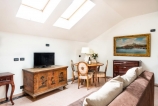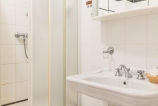 ---
Description
Hotel Leon D´Oro is located right in the historical center of Prague, in front of the famous Havel Market and just two minutes from Old Town Square and Wenceslas Square. Hotel Leon D´ Oro boasts a rich history. There was a dive called U Hvězdiček at this address at the beginning of the 20th century. In later times, the Eldorado cafe was there. In 1938, after the demolition of three buildings, an office building was built, which has retained its distinctive character to this day. The owner of the building was Vítězslav Kumpera - a Czech industrialist and trader, whose activities were connected with the Walter aircraft and car factory. The building has retained the original shop window of Tresorie, which characterizes and distinguishes it from the surrounding buildings. The hotel's furnishings combine the elegance of the Italian style and practicality. Standard renovated rooms feature a coffee set, a high-speed Wi-Fi connection, air conditioning, and satellite television.
---
---
Location
The hotel is located in a recently renovated historic building in a 5 minute walk from the Old Town Square. The Mustek metro station is in just a 2 minute walk from the apartments.Cuisine: Buffet breakfast from 7:30 a.m. to 10:30 a.m.
---
Cuisine
Buffet breakfast from 7:30 a.m. to 10:30 a.m.
---
Rooms Fund
90 rooms equipped with a combination of luxury furniture and Italian flair (standard double room, Superior double room, Triple room, Quadruple room, Family room, Suite with terrace, Large Suite with a balcony). Each equipped with a bath / shower, telephone, hairdryer, TV. The hotel offers rooms for smokers and non-smokers.
---
Infrastructure
Hotel offers internet access, safety deposit box, luggage storage, currency exchange, dry cleaning.
---
Site
https://www.pragueleondoro.com/en
---