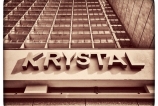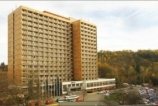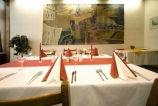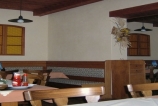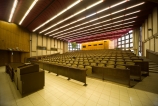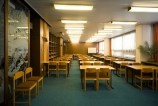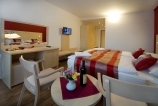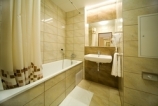 ---
Description
Multi-storey building of the hotel offers accomodation of touristic class and can easyly accommodate large groups of tourists, as well as provide conferences and symposia. Hotel is located in a quiet location, only 500 meters from the Sarka park, 5 km from the historic center of Prague and 500 from metro station. For tourist accommodation hotel offers single, double, triple rooms and 1 bedroom apartments. All rooms have a shower in the bathroom, TV, air conditioning. The apartments have a small kitchen equipped with a stove and a microwave oven, an electric kettle and a fridge. In nearby sports complex you can visit the gym or pool.
---
Address
J. Martino 2/407, Praha 6
---
Location
Hotel is located in 500 meters from metro station, 20 minutes by tram to the Prague Castle
---
Cuisine
Buffet breakfast. During the day you can have a snack, lunch and dinner menu of Czech cuisine. The lobby bar.
---
Rooms Fund
208 guest rooms (single, double, triple rooms and suites). Rooms have private balconies. Equipped with a private bathroom, telephone, TV, radio, fridge mini-bar.
---
Infrastructure
Hotel offers a restaurant, cafe, banquet hall with 200 seats, a conference center, secretarial services, garage, parking, souvenir shop, currency exchange, luggage storage, internet access.
---
Site
https://www.centrum-krystal.cz/en/
---