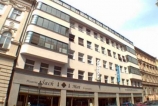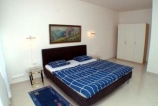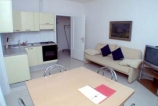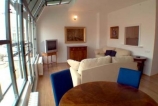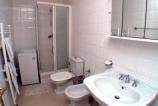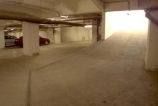 ---
Description
A unique hotel in the centre of Prague that was established with renovation of a building from 1927. This former commercial, office, and residential building has three wings creating a ground plan in the shape of an H. The hotel is situated just five minutes from the famous Charles Bridge and other important monuments in historical Prague. As a bonus to the central location, we are one of the few hotels to offer parking in the hotel garage. The hotel's furnishings combine the elegance of the Italian style and practicality. Our standard renovated rooms feature a coffee set, a high-speed Wi-Fi connection, air conditioning, and satellite television.
---
Address
Konviktska 5/263, Praha 1
---
Location
Hotel is located in the center of Prague in a 5 minute walk from Charles Bridge.
---
Cuisine
Buffet breakfast from 7:30 to 10:30 a.m. The hotel has a great restaurant. In the morning a hearty and rich breakfast awaits You, lunch and dinner menus offer Italian cuisine. The bar offers soft drinks, fresh beer and wine.
---
Rooms Fund
Hotel offers 146 rooms, including studios with one bedroom and a living room, 2 bedroom apartments, Executive Suite with terrace and whirlpool. Many apartments have fully equipped kitchen with a microwave. Some kitchens are equipped with dishwashers. All rooms have a coffee maker, hair dryer, Internet. Some rooms have a private terrace.
---
Infrastructure
Hotel disposes with parking, conference room, Wi-Fi, wake-up, laundry, ironing.
---
Site
https://www.pragueresidencebologna.com/en
---
---