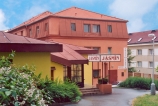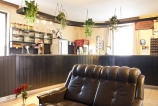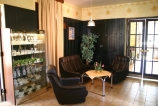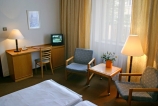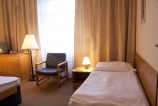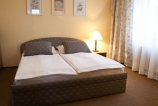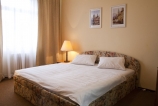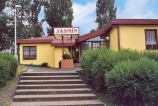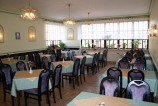 ---
Description
A small is hotel located in a quiet area of Prague, 15 minutes by car from the historic center of the capital. Good public transport connection. Not far from the hotel is a swimming pool, pizzeria. Hotel Jasmin has single, double and triple rooms. Relaxation in rooms are provided by TV, radio, Internet, telephone and bathroom.
---
---
Location
Hotel is located in a 15 minute drive from the historic center of Prague.
---
Cuisine
Buffet breakfast. The hotel has its own restaurant, where every morning is served breakfast for all hotel guests. Lunch and dinner are worganized by reservation for groups of tourists.
---
Rooms Fund
The hotel has 75 rooms (2 single rooms (23 m2), 30 double rooms (25 m2), 40 triple rooms (25 m2), 3 quadruple rooms (28 m2), which are located in two buildings. All rooms have a private bathroom with toilet, satellite TV, radio and direct dial telephone.
---
Infrastructure
Hotel has currency exchange and souvenir shop, laundry, parking is available close to hotel. The restaurant is perfect for business meetings, company presentations, seminars, business and social events. Interior design and technical support - on request.
---
Site
https://www.hoteljasminprague.cz/en/
---