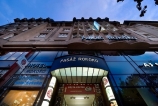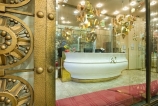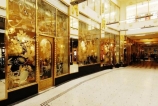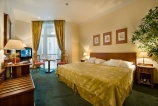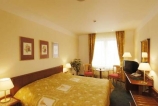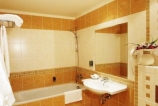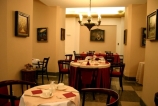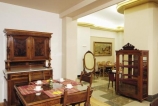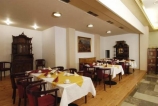 ---
Description
Recently renovated Rokoko Hotel is located right in the center of Prague - on Wenceslas Square - offers an unrivaled combination of an attractive location with high quality services. In the vicinity of the hotel there is an infinite number of museums, restaurants, theaters and other cultural and entertainment facilities
---
Address
Vaclavske nam. 38/794, Praha 1
---
Location
The hotel is located in the very center of Prague on Wenceslas Square.
---
Cuisine
Buffet-style breakfast is served every day from 7:00 to 10:00 am on the authentic premises of Rokoko theatre cafe lounge.
---
Rooms Fund
Luxurious accommodation in 48 light and elegant rooms and 2 spacious junior suites. Upper-floor rooms offer stunning views of the historical center of Prague.33x double room - double or twin. Of these, one double for wheelchairs (26 m2), 3x Twin with a view of Wenceslas Square (24 m2), 3x single room (15 m2), 4x Triple Room (28 m2), 2x Junior Suite (39 m2), 3x executive double room (26m2). Each room has a private bathroom, hairdryer, telephone, TV, safe, mini-bar, internet access.
---
Infrastructure
Hotel offers luggage storage, laundry, parking.
---
Site
https://www.hotelrokoko.cz/en/
---